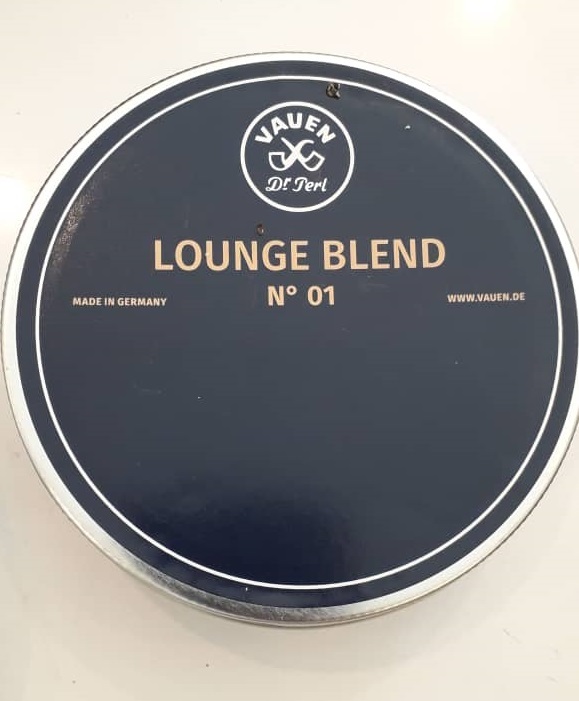 Vauen Lounge Blend No 1 (50g)
The Vauen No. 01 Lounge Blend is a light blend of Black Cavendish, Burley and Virginia in various cuts, refined with subtle notes of plum, rum and delicate vanilla. As soon as the can opens, it exudes its irresistible fragrance and makes you want more. However, you should allow him a short break, before he is introduced into a pipe. For this we simply take the desired amount of tobacco and distribute it evenly on a saucer or something similar. The previously pressed and slightly damp tobacco can now relax and also release its superfluous moisture.
After about 15 minutes, he can then stuff easily and the ignition succeeds easily. It quickly creates a uniform glow and already you are drawn by the aroma of the Lounge Blend in its spell. Plum and rum form a harmonious connection and get through the vanilla still an icing. In addition, the blend burns down evenly without becoming overly hot or biting on the tongue. A great pipe tobacco for friends of discreet aromatics and also those who sometimes appreciate a change from natural mixes.
Customer comments
| Author/Date | Rating | Comment |
| --- | --- | --- |